Shirts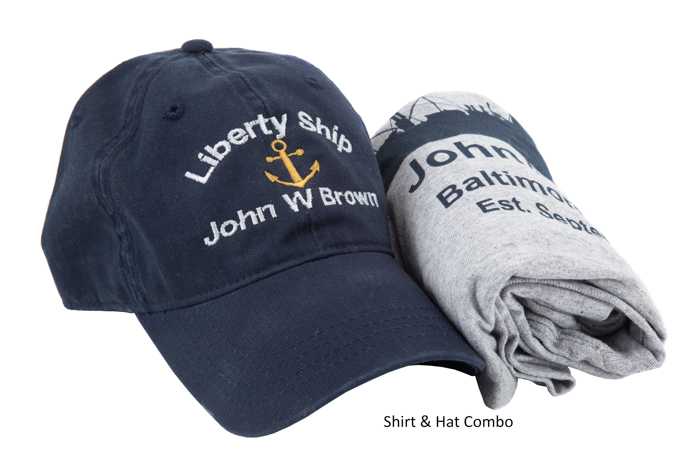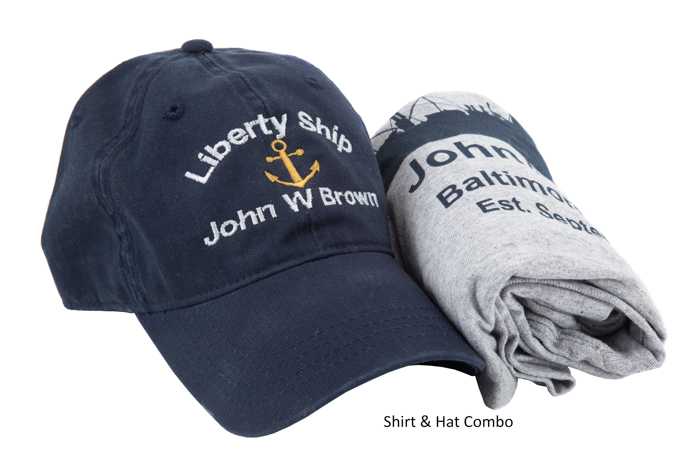 sale
Shirts
Brownie Shirt - Med - XXL - $25
Brownie Shirt - XXXL - $30
Plimsoll Mark T Shirt - $15
Denim Short Sleeve Shirt - $40
Denim Long Sleeve Shirt - $50
Shirt & Hat Combo - $25
Heavy Roll Cafe - $18
The Brownie shirt features a white silk screen reproduction of the ship's pin-up mascot, "Brownie" on the back of a black shirt. The front of the shirt features the ship silhouette. The shirt is 100% cotton.
A color version of Brownie comes on a Steel Gray or Carolina Blue shirt.
The Denim shirts come with short sleeves or long sleeves. All shirts have an embroidered Liberty Ship over the pocket.
The Liberty Ship Shirt & Hat combo features a navy hat and navy ship silhouette on a tan shirt. The shirt is 100% cotton.
The crew of the JOHN W BROWN is an all volunteer crew. Ship work days are Wednesdays and Saturdays. All orders will be filled on those days. If you have questions or special requests please email us at jwbshipstore@gmail.com.