Challenge Coin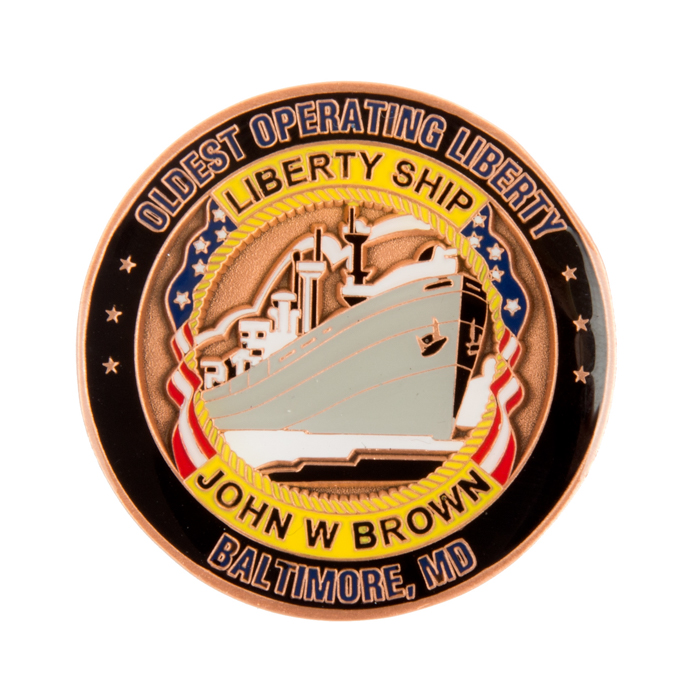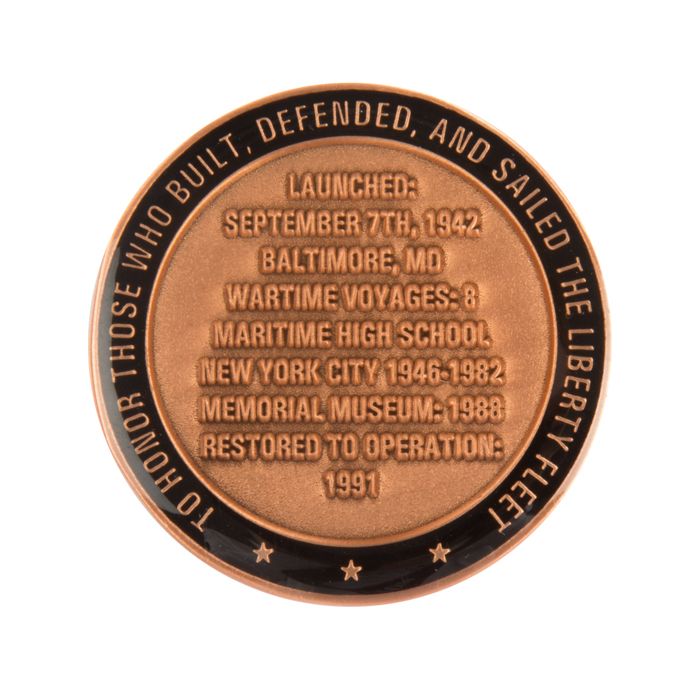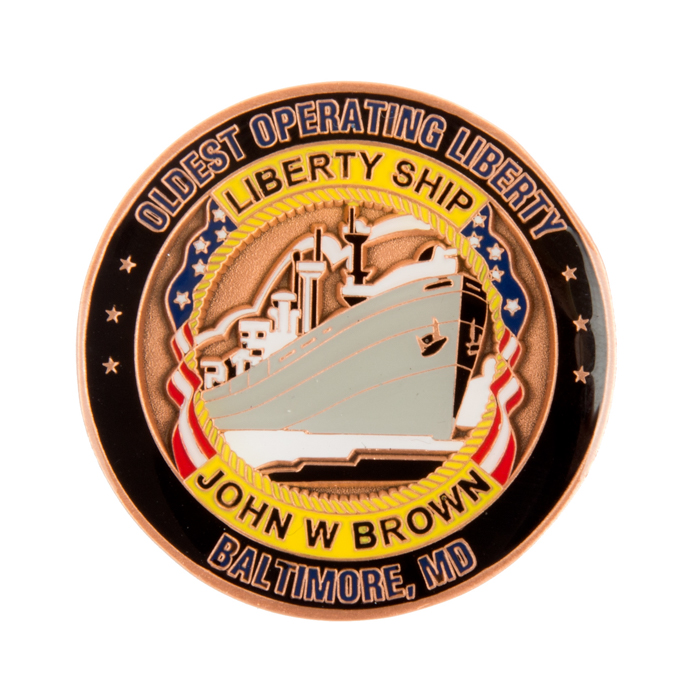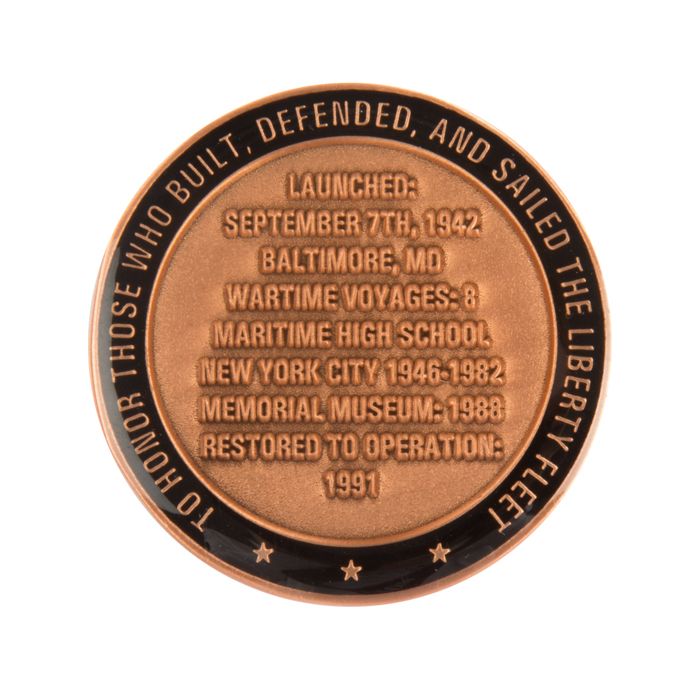 "A challenge coin is a small coin or medallion (usually military), bearing an organization's insignia or emblem and carried by the organization's members. Traditionally, they are given to prove membership when challenged and to enhance morale. In addition, they are also collected by service members."
Our Challenge Coin honors all those who built, defended, and sailed the Liberty Fleet. The front also recognizes the SS JOHN W BROWN as the oldest operating Liberty Ship. Something we're very proud of.
The crew of the JOHN W BROWN is an all volunteer crew. Ship work days are Wednesdays and Saturdays. All orders will be filled on those days. If you have questions or special requests please email us at jwbshipstore@gmail.com.